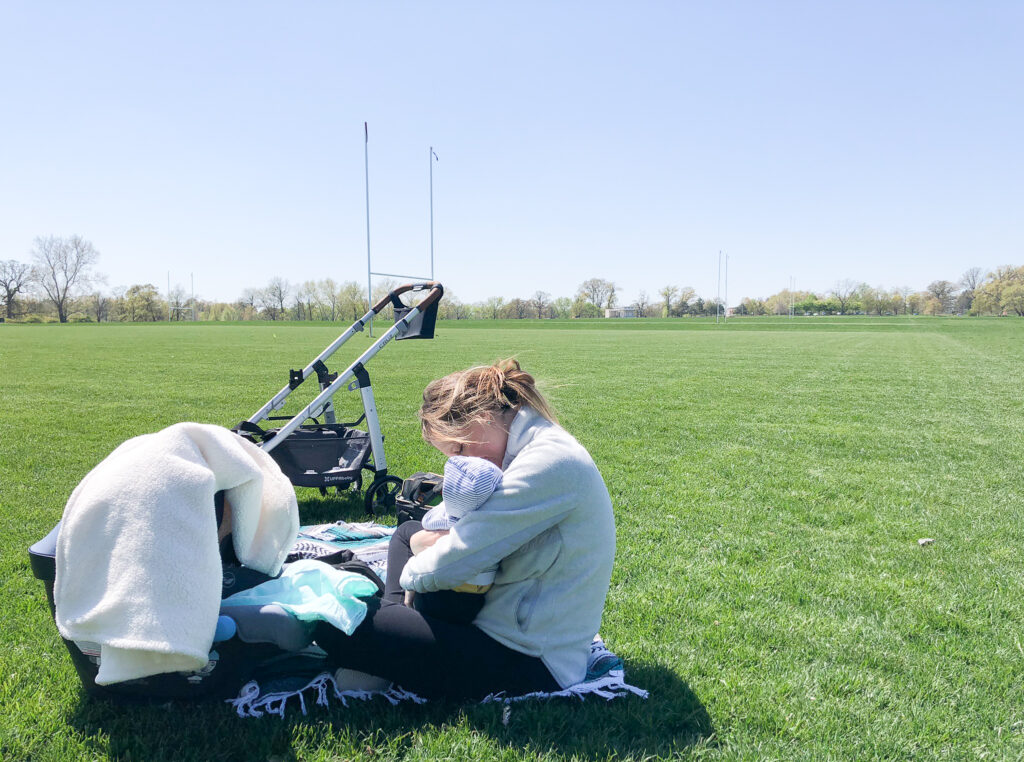 A field of dandelions, the flowers haven't been touched by people or animals and the grass is the brightest green I've seen.
We continue on the path to our "secret place" – a large sports field on top of a hill.
No one is playing soccer today, only a woman and her dog rest underneath a large tree.
While spreading out the blanket on the grass, the wind sends a chill down my spine.
I pull my jacket up by my ears, I do not want to turn back.
The fresh air and sunshine are what we needed today.
We lay there for a bit, looking up at the blue skies and white fluffy clouds.
It all feels so "old" normal at this moment, distracting us from the "new" normal of masks and quarantine.
The hour is up, so we pack up our belongings and head back down the path to our car.
Spring is everywhere here, and I want to take it home with me.
I look back, away from our car and the dandelions are just so beautiful dancing out of sight.
That's when I decide to take a piece of Spring with me and I pick the dandelion from the Earth and bounce happily back to reality.