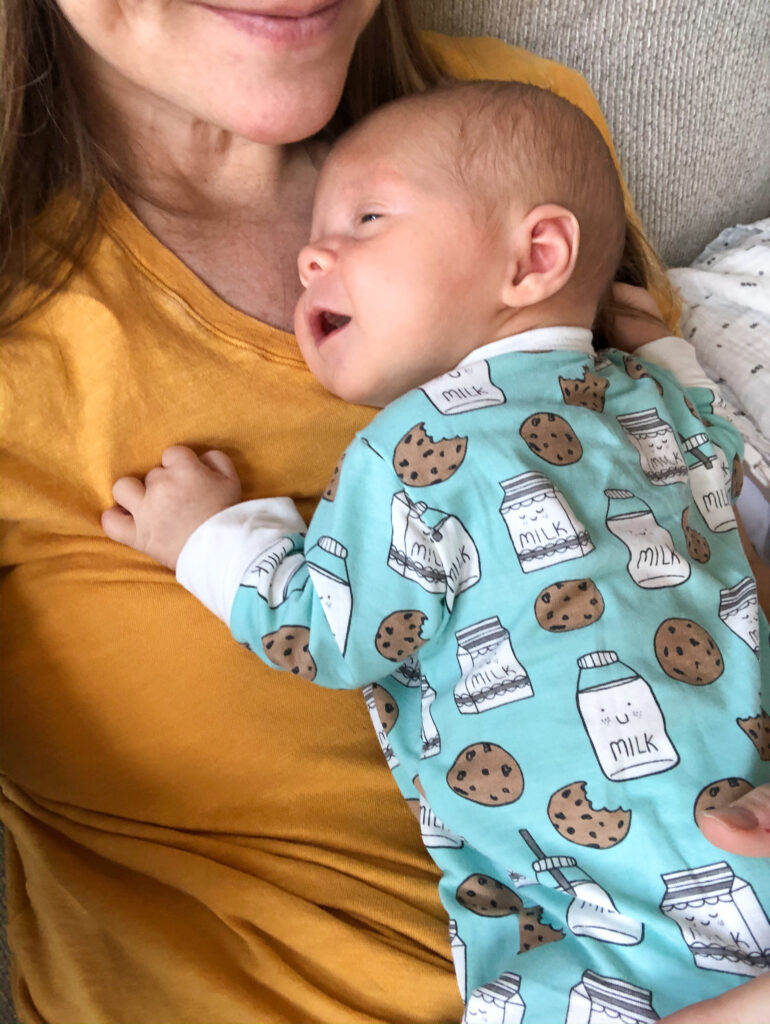 It's dark & rainy – the perfect day to stay in bed.
But we're up, little belly is full and we've changed the Mickey Mouse printed diaper. Twice.
Arms and legs flailing, fast, wild. Someone woke up ready to take on the world.
I can't see anything, I'm relying on memory.
Stumbling around the dark room I drop the baby monitor. Twice.
Unpleasant words are spoken, I'm trying so hard to be quiet.
The world is still asleep, except for us.
Wet onesie number two.
Over the head, through the arms. Twice.
Baby arms around my neck and a quick stretch.
Hoping this onesie will make it til lunch.
Shuffle to the living room, the day has begun.
I pour a cup of coffee, gulp it down, not once. Twice.
I make my way back over to a sleepy eyed boy who is fighting to stay awake.
Today's song will be "Mommy loves you".
I sing those very words softly to my baby boy. Twice.
He falls asleep with his hand wrapped around my finger.
Quietly, I grab another cup of coffee and curl up beside him.
I shouldn't disturb him, but I kiss those cheeks. Twice.
He grins although it's purely a coincidence, however I'll take it.
As I take a moment to breathe, I realize I'm covered in milk and spit up and I'm completely exhausted.
And yet, this is still my most favorite time of the day.
My heart is so full, and I smile. Twice.