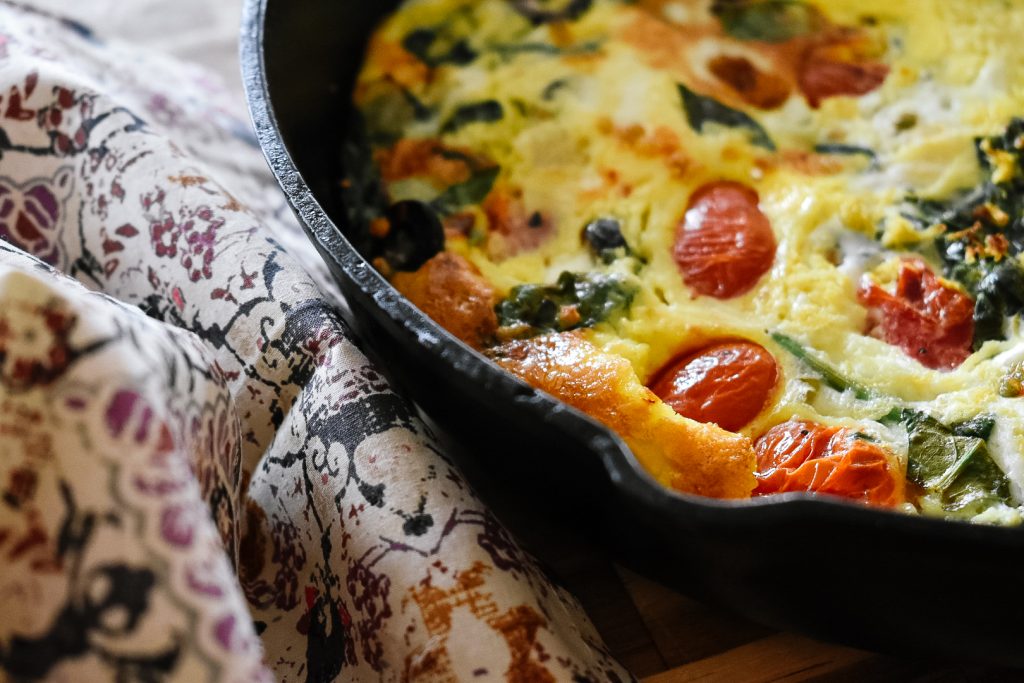 Eggs. I'm so tired of soft boiled eggs. Don't get me wrong, they are my favorite egg, but after two weeks of eating them for breakfast, I needed to get creative. I'm not a fan of scrambled eggs or omelets, I do like fried eggs, but that's hard to meal prep. I found a recipe for a frittata in the Whole30 cookbook, and although I didn't have all the ingredients, I decided to make a go of it, and it turned out fantastic!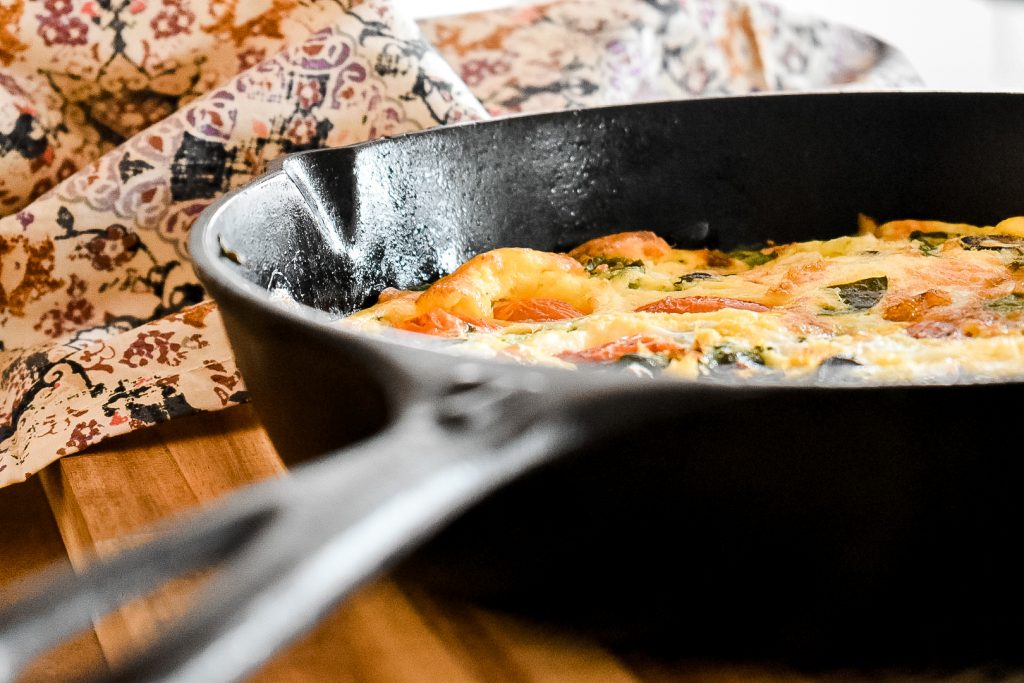 ---
Ingredients:
• 6 to 7 eggs
• 1/2 cup roasted cherry tomatoes – we had these left over from breakfast, so I tossed them in. You can use uncooked as well
• 1/2 diced onion diced
• 1 1/2 cup spinach chopped
• 1/4 cup black olives sliced
• Salt & pepper to taste
• Red pepper flakes – if you don't like heat, I would recommend leaving these out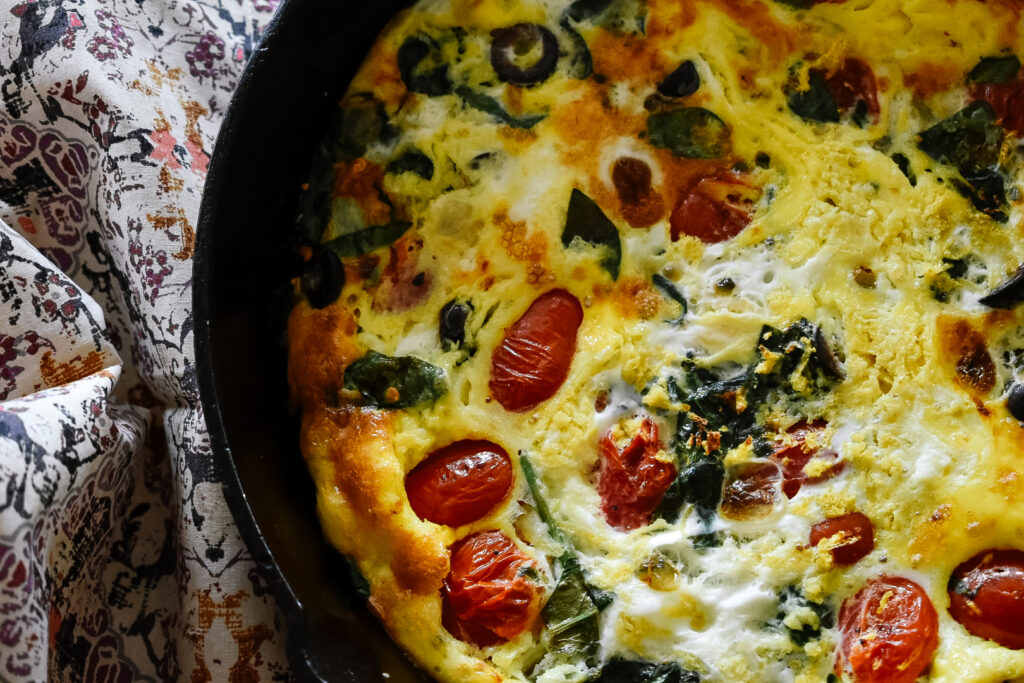 Directions:
• Pre-heat oven to broil

• Add 1 to 2 tablespoons of light olive oil or avocado oil to an oven-safe skillet – I love using cast iron for this.

• Saute onions until translucent once the oil gets hot.

• Add in roasted cherry tomatoes (or uncooked), olives & spinach, a pinch of salt & pepper & red pepper flakes.

• Cook in skillet for 3 minutes, then add in the eggs – do not stir, turn down heat to low.

• Once the sides of the frittata start forming, put into the oven for 7 minutes, you'll know the frittata is done by inserting a knife, and it comes out clean.
---