When I decided to try my hand at lasagna, Trader Joe's was my first thought of where to pick up my ingredients. This is how the recipe got it's name, Lasagna à la Trader Joe's. One 30 minute drive back to my house, then 10 minutes of prep & 45 minutes of baking, this baby was ready to eat! Let me start out by saying you can do any variation you want to this meal, but keep this in mind. It will totally impress whoever you make it for, & you never have to tell them how easy it was. Whip up a quick salad, get some crusty bread & grab a bottle of wine & you have yourself a nice little Friday night folks.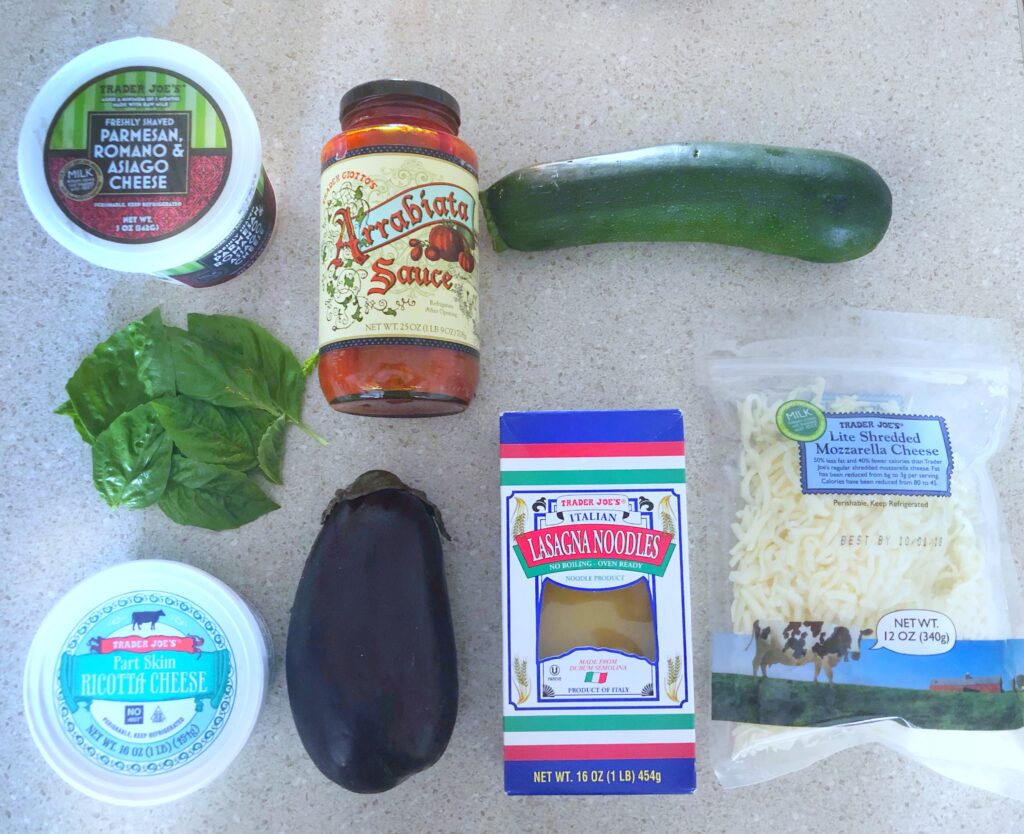 Here we go, Lasagna à la Trader Joe's:
Ingredients:
Trader Giotto's Arrabiata Sauce
Freshly Shaved Parmesan, Romano & Asiago Cheese
Part Skim Ricotta Cheese
Lasagna No Boiling – Oven Ready Noodles
1 cup Lite Shredded Mozzarella Cheese
Eggplant or Zucchini Sliced Thinly (if you use eggplant, I recommend peeling it if that's a thing. You can even use Spinach instead)
2 Tbs. Chopped Basil
1 Tb. Garlic Powder
Red Pepper Flakes
Instructions:
Spray bottom of pan with cooking spray & spread thin layer of arrabiata sauce on bottom. (A 9×9 size dish works really well for this)
In a separate bowl, combine ricotta cheese (entire container), mozzarella cheese, basil & garlic powder
Next, make a layer of noodles in the pan on top of the sauce
Top with veggie of choice
Spread a thin layer of cheese mixture on top of the veggies
Pour sauce over layer
Continue layers to your liking, but finish your lasagna with the sauce on top
Sprinkle mozzarella, parmesan, romano & asiago cheese & red pepper flakes on top
Cover and bake on 375 degrees for 45 minutes, remove cover and let cool for a minute, because we all know that cheese will burnnnnnn
Garnish with fresh cut basil & then give me a call to tell me how much you liked it 🙂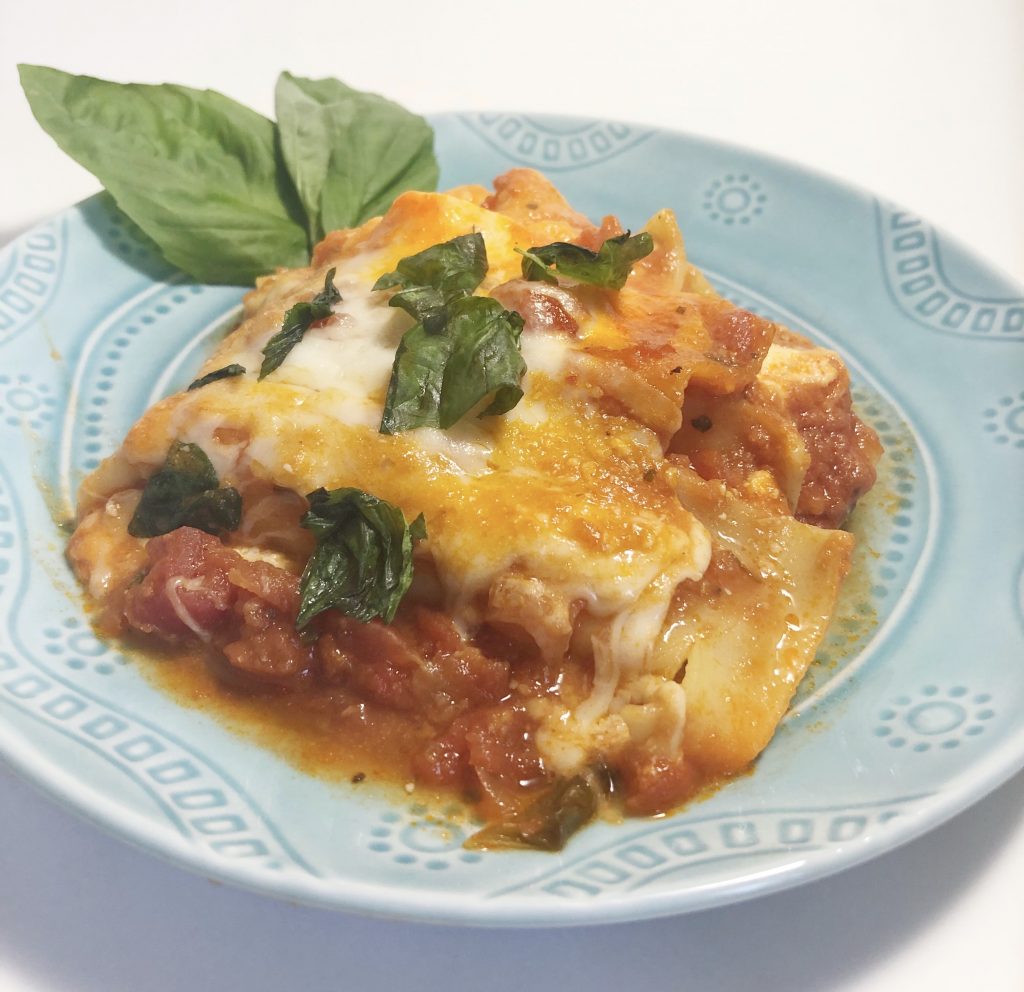 There ya go, Lasagna à la Trader Joe's! Interested in other recipes, click here.