While I'm not 100% ready for Fall, I am kinda excited about warm days & cool nights. Which is why I served up this yummy soup of red beans, sausage & rice on a chilly Friday night. I know what you're thinking, how is there a chilly night in August?! And, I honestly can't answer that, HA! All I know is this was a perfect soup to serve with crusty bread and read wine & will leave you full and happy! Enjoy!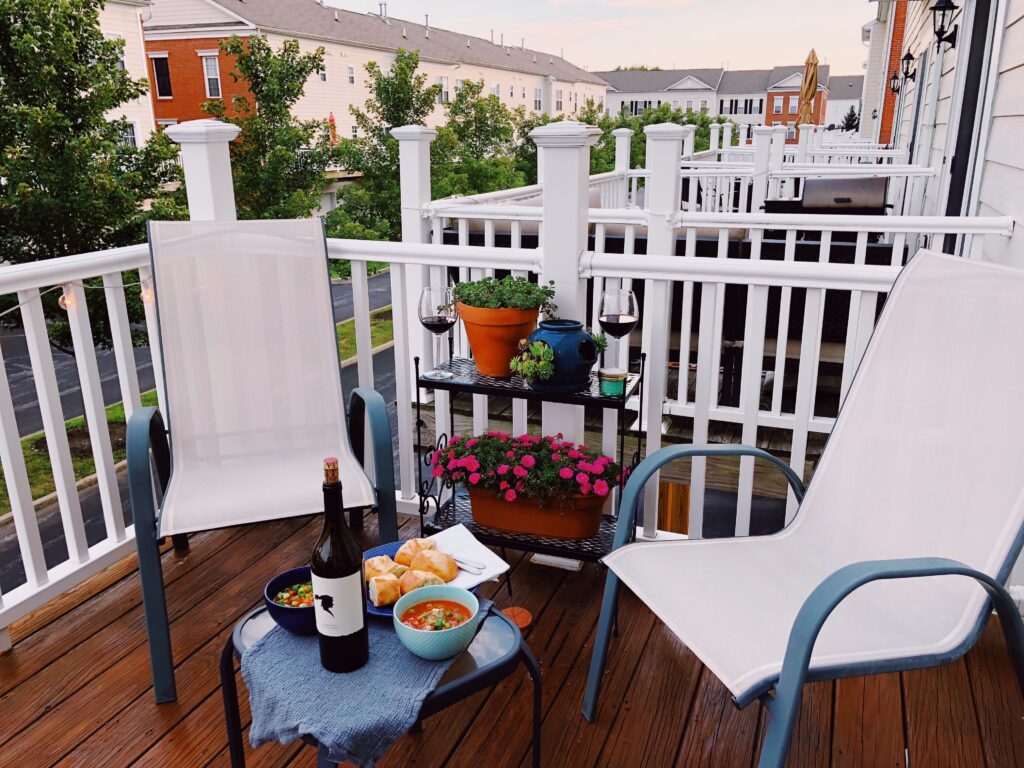 This recipe was adapted from a WeightWatchers recipe that is only 4 points and a slow cooker option. Make sure you check all labels & do calculations yourself, because different brands can definitely add more points! I also made mine in a dutch oven on the stove! 🙂
Ingredients
1 clove(s), medium garlic clove minced
1medium uncooked yellow onion chopped
2 jalapenos, chopped
2 poblano peppers, chopped
1 medium green pepper(s), chopped
15oz canned kidney beans, dark-variety, rinsed and drained
14 1⁄2 oz canned diced tomatoes with green chilies
9 oz cooked chicken sausage(s), andouille-style, cut into bite-size pieces
1⁄4 tsp chili powder
1/4 tsp cayenne pepper
1⁄4 tsp black pepper
6 cup(s) fat free chicken broth
1 cup cooked brown rice
Instructions
Place garlic, onion, peppers, beans, tomatoes with their juices and sausage in a 5-quart dutch over. Add chili powder, cayenne pepper and pepper; stir well.
Pour in broth and rice; stir again. Cover and set on medium low; cook for 30-45 minutes. Yields about 1 1/2 cups per serving.
Notes
Season to taste with salt and pepper. I also added green onions to the top to give it an extra bit of something!