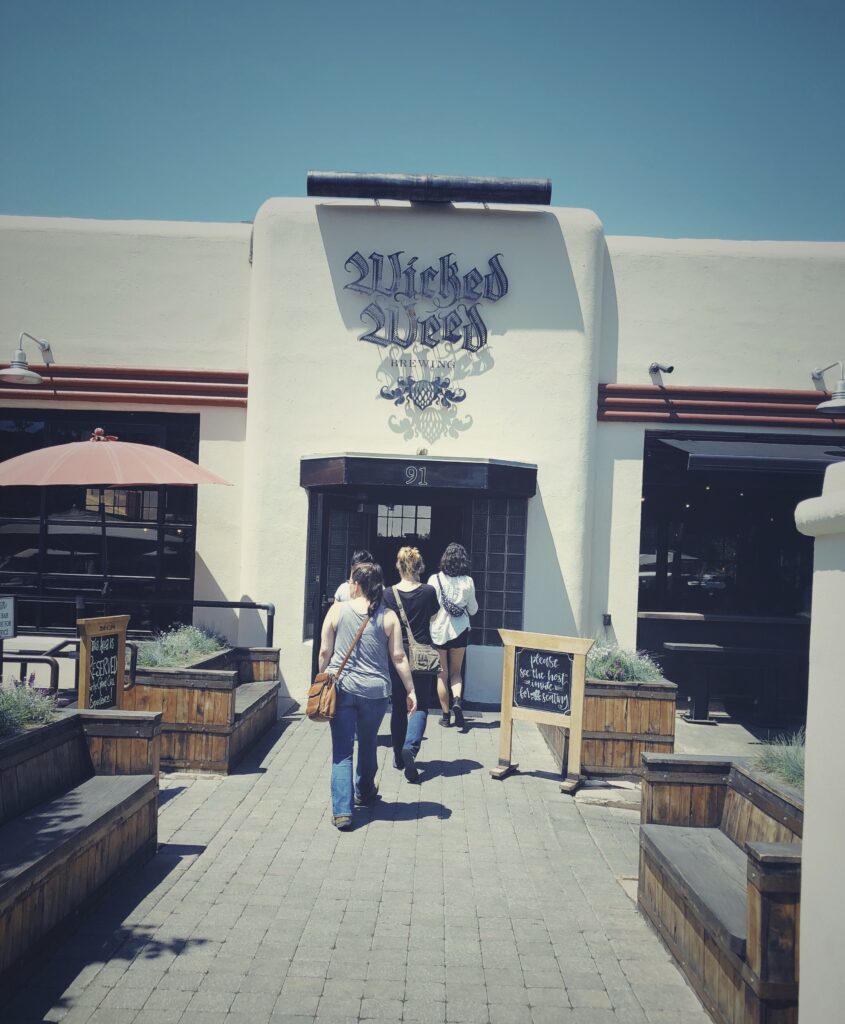 Girl Gang – What?
Friends in general make life so much sweeter. There are those friends from high school who you've known since grade school. You can't remember a time when they weren't present in your life.  The college friends who you feel as though you've grown up with. You started as kids living away from home & now so many of them have families of their own. I have many friends that I hang out with one on one, but a girl gang is something a little different.
A girl gang is a group of like minded girls who have randomly come together. This group will regularly get together, discuss life goals & what the newest item at Trader Joes is. Oh, & they laugh. They laugh so much there are constant tears from bits of laughter. Whether it be a silly board game or after being over served at wine nights, there are plenty of laughs. I haven't had a girl gang since my college sorority. There's something to be said about a group of friends who inspire, encourage & celebrate one another & every female needs this group in her life.
Your Girl Gang Must Include These Personalities
My girl gang has a mix of personalities & I could say that each one of them exhibits several of the qualities below. Which for me, makes the perfect group of gals!
Great Chef – this member of the girl gang is going to make sure you have healthy, delicious meals prepared for you. They may even teach you some of their secrets.
Snack Soccer Mom – Just like a real soccer mom, this friend will always make sure you have snacks. Even if the sole purpose of them packing them is so that they don't get hangry, you will have a mix of anything from chips to cherries.
Wine Sommelier – a real wine expert in the group is always a plus, especially when they teach you what they know. Having a "partio" is also a necessity.
Adventurer – this person is always up for a hike, night looking at the stars, or a run down the aisles of Target looking for an unnecessary lamp.
The Hoot – this person will make you laugh 93% of the time. They have a way of saying the most normal statement & making you smile. Even though they take life seriously, they still want everyone around them to enjoy the ride.
Martha Stewart – trust me you want this woman in your group. She can whip up a mean red velvet cake & make curtains out of sheets. Plus, we all know Martha is one tough cookie!
Plan A Girl Gang Hang
Do you have friends who you think would get along with other friends? This is your chance to form your very own girl gang! These are great ideas for mixing and mingling different sets of friends in a chill environment.
Schedule a day hike – not everyone loves getting out in the wilderness so start small, but doing a small challenge helps to create a bond.
Backyard BBQ – make a meal at your house & have everyone bring a dish. Make sure to ask ahead about dietary restrictions of your guests.
Festivals – Meeting up at a festival is always fun! You can grab some food, shop & listen to the music.
Brewery Event – a lot of breweries do events such as pairing a food with their beer. Looking for a way to create chatter, try a flight of beers.
Through different stages in my life I've met some pretty wonderful people who I am lucky enough to call a friend. These people will loan you dresses for every event of your life. They will walk a country mile with you to the farmers market in 100 degree heat. They are the ones who will help you put your life back together when it feels broken & celebrate with you when it can't get any better. These people are so hard to come by & yet somehow my life has afforded me so many of them wrapped in a nice little girl gang package.