Welcome back, let's start in Boulder!
Day #3: Jones Pass | Night #3: Boulder, CO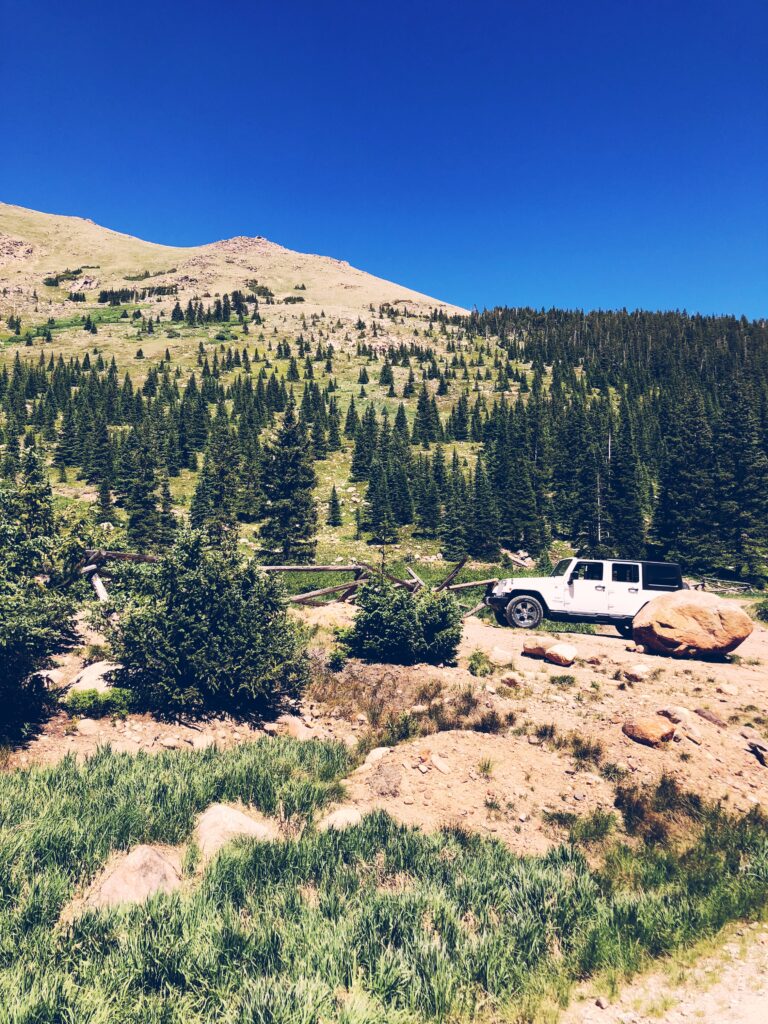 If you missed the first part of this post, click here.
Highlights –
Slight detour on the way to Boulder was the best part of the whole trip! We used AllTrails to find an "off-roading" trail that we could take the Jeep on. *Sorry rental car company that will remain nameless* We took Jones Pass to the top of a snow covered mountain! Words do not do this justice! There were a few spots that we got VERY close to the edge driving up, but overall the trail was very maintained and clear. We only ran into the snow and ice issue when we got to the very top. We've decided when we go back this will be one of those places we MUST visit again and possibly even camp at. Not touristy at all, which was more our speed. Plus, we couldn't be bothered while we ate our pizza that we bought in nearby Empire, CO. to take with us!
In actual Boulder, we didn't spend a lot of time. We grabbed sushi and ice cream on Pearl Street. Stayed in the beautiful Hotel Boulderado (which was another bucket list item for me) & went into Boulder Book Store which is somewhere I could stay for hours.
A person could definitely spend a lot more time in Boulder. There's so much hiking, food, & beer. So much to see! Oh and there's tea. Strangely enough Boulder has a TeaHouse and that is where Celestial Seasoning tea is made!
Day #4: Estes Park, CO | Night #4: Estes Park, CO

Highlights:
ELK, ELK, ELK! We drove into the Rocky Mountains on our fourth day of the trip! I have only seen an elk once in my life, so seeing them grazing by people in the mountains blew me away!
There is a pie/ice cream stand halfway between Lyons & Estes Park. I'm not going to confirm 100%, but I may have stopped for a piece and left with two pieces of pie and dare I say, ice cream. It was delish, and I'm a little bummed we didn't stop on the way back out of town to get more. If you go this way, there is NO WAY you will miss it, there's not a whole lot of civilization between.
Our hotel, the Ridgeline Hotel, was the perfect setting. Not too far to walk into town (and get trampled by more elk) and they also have bikes you can use! There's a nice restaurant with amazing poutine and tots that you can nibble on while you're waiting at the bar for dinner.
Then, there's the Stanley Hotel. You may remember this from Stephen King's, The Shining. I signed us up to take a ghost tour, because I'll be honest with you, the prices were a little too rich for my blood to stay there, but it was absolutely beautiful. We may have had an encounter with a ghost or it could have been my hand shaking from all the giggling I was doing. The world may never know.
Day #5: Estes Park, CO | Night #5: Denver, CO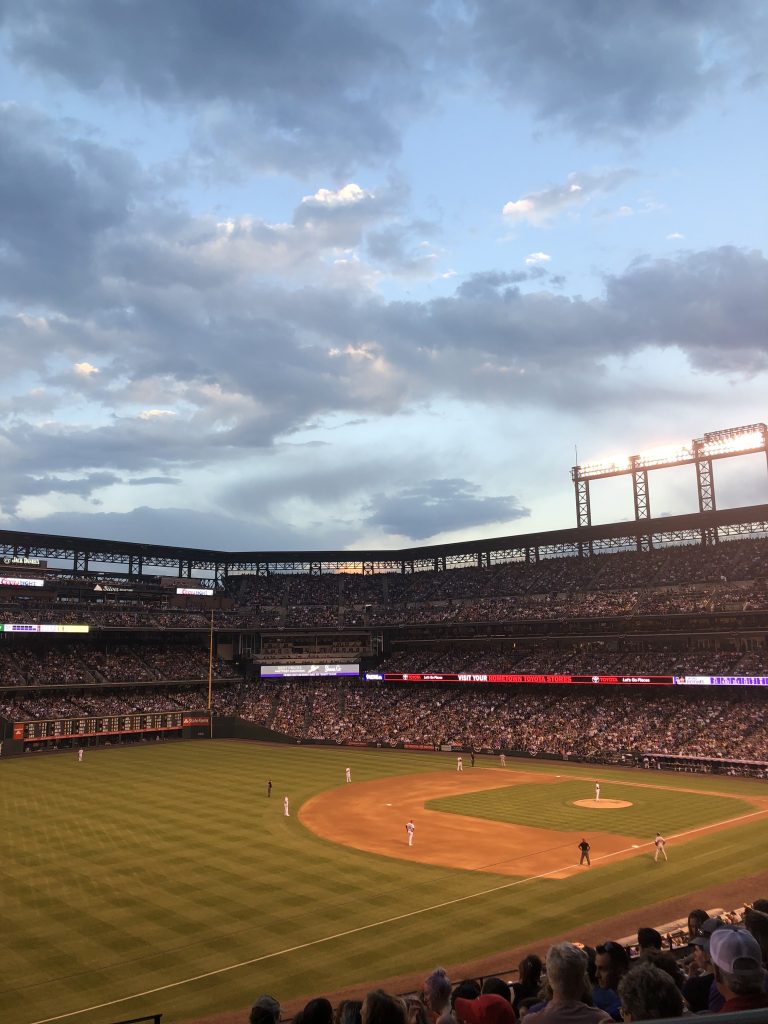 Highlights:
Gem Lake: This "easy" trail is yes, that of leisure, but it's also a nice little hike with beautiful views. And TREES! You may laugh, but after we hiked so much in elevation everywhere trees were not a thing. And we just had bought ENO hammocks, so we were dying to find trees. This was the perfect spot to tie up by the lake in the shade and eat a snack. We loved it and the views, were, AH-MAZING. I did say that already, but you gotta see for yourself!
After a quick little lunch at Lonigans & one ice cream food fight later, we raced to Denver to watch the fireworks at the Rockies game!
Fourth of July Fireworks at a Rockies Game = do it! It was so much fun, we had fantastic seats, great hot dogs and cold Coors Light, because, duh, Rockies.
To close it out, take Colorado by storm. Do all the things, rent a Jeep even if it's more money & don't be afraid to take off the jeep top. Don't worry about being tired, find a tree, throw up a hammock. Eat ALL the ice cream your little heart desires, you will work it off. Oh and lastly, don't pack too much….ha, yeah right!